About this webinar
Several years ago, prominent analysts made bold predictions about the impending demise of supply chain management due to AI-powered automation. With the emergence of ChatGPT, AI has taken center stage and occupied the thoughts of numerous supply chain executives.

A study conducted by BCG and Aera Technology sheds light on the underlying challenges and potential pathways to transform this vision into reality. Join us as we delve into key insights from this study, including:

- Hurdles faced by companies in implementing AI within their supply chains
- Cases where AI has revolutionized supply chain operations
- Success factors essential for unlocking AI's immediate and long-term value

We invite you to join, learn, and engage in a conversation about how your organization can kickstart the integration of AI into its supply chain processes.
Speakers: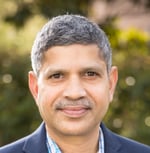 Ram Krishnan
Global Head, Customer Success
at Aera Technology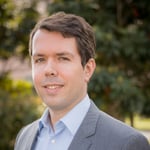 Michael Spaeth
Regional VP, DACH
at Aera Technology