About this webinar
Even with modern APS systems, day to day planning remains high touch. Planners spend 50% of their time on data gathering and manipulation and make decisions in the same way as they did 20 years ago.
Disruption brings more and more decisions in a shorter-term horizon. The sheer volume of decisions that planners must make has grown past the ability of even the best teams to keep up. The existing planning to execution gap is ever growing, while planners have no time to address more strategic and value adding planning problems.
Decision Intelligence can change this planning paradigm.
Learn how Decision Intelligence closes the planning and execution gap, and gives planners valuable time back to spend on more strategic and human aspects of planning.
Speakers: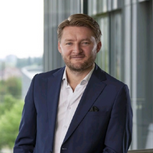 Ruan Van Vuuren
Client Partner, EMEA
at Aera Technology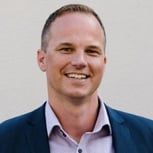 Niels Van Hove
Sr. Engagement Principal, APAC
at Aera Technology