About this webinar
Even in quiet periods, synchronizing all the supply chain moving parts is a challenge. Demand, sourcing, manufacturing, warehousing, and transportation all operate at different clocks, are run by different teams, and are dependent upon different constraints. In today's post-pandemic world, the challenge has become more critical. You need to:
Streamline decision making with periodic, heavy, and analog processes such as Sales and Operation Planning (S&OP) or Integrated Business Planning (IBP)
Plan your supply chain more frequently than the usual once-a-month cycle to match volatile market demands
Join this webinar to learn about high-frequency supply chain flow synchronization — a level of agility that only Decision Intelligence can provide to crisis-proof your business.
.
Duration - 54 minutes
Speakers: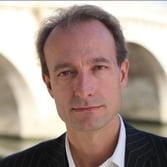 Laurent Lefouet
Chief Strategy Officer,
at Aera Technology

.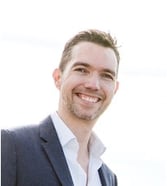 Michael Hagen
Partner Alliance Manager, Americas
at Aera Technology

.