About this webinar
Several years ago, leading analysts predicted that AI-powered automation would lead to "the death of supply chain management." The advent of ChatGPT has put AI in prime time and on top of the minds of several supply chain executives. However, this still seems to be a distant vision with no sight of realization. A recent BCG and Aera Technology study identified the source of challenges and potential opportunities to accelerate this vision to reality. This webinar will examine critical highlights from the study.
Why do companies struggle to deploy AI in supply chains?

What are some leading use cases for AI in supply chains?

What are the key success criteria to realize AI's short- and long-term value?
Join, learn, and discuss how your organization can jump-start AI in supply chains.
Duration: 45 Minutes
Speakers: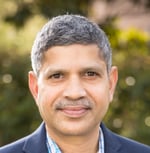 Ram Krishnan
Global Head, Customer Success
at Aera Technology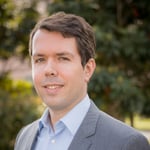 Michael Spaeth
Regional VP, DACH
at Aera Technology